Find Out Why Website Design Is So Important To Growing Your Brand
Developing your website is a pivotal point of building your brand and setting the tone for your company. A properly designed website can increase conversions, improve professionalism, and help craft your overall web presence. Hyper SEO is your ultimate source for receiving top notch web design in San Diego, CA. They have top of the line designers and programmers who can help your site achieve the enriching user-friendly web design that will further improve your web presence.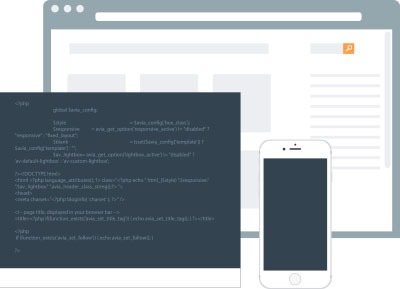 Why Do I Need A Quality Designed Website?
Statistics have proven that users stay on a website for about 10 seconds to make a decision. If your site is not up to date or designed with the intention of grabbing people's attention, people will leave in an instant. User-friendly and interactive interfaces can drastically improve the beauty of your site.
You want your site not to have some basic looking picture and random text on your front page. You want a quality designed image with stunning graphics and a menu to lead viewers to every part of your site. Being visual via images, graphics, or even video throughout your is what will help captivate your audience, and this is why you need to invest in good web design. You want to make it easier on your viewers while also keeping them entertained as they browse.
Discover Why Hyper SEO Is What You Need
Hyper SEO offers top of the line web design in San Diego that can provide you with everything you need. They offer a wide range of unique services that can guarantee your site is designed to fit your needs and the kind of audience you draw. Everything from navigation design, user interfaces, element design, and defined color schemes are all taken care of, alongside intense programming to ensure the site is smooth to use.
Statistics say that 39% of people will stop engaging with a website if images won't load or take too long to load It's about capturing attention and pulling in the views to have people stay on your site. Hyper SEO has a reliable team who knows all aspects of web design , from basic creation to advanced design development to help you thrive with your site and also in your business.